ANTALYA SHORE EXCURSIONS PAGE
We warmly welcome all Cruise Ship Passengers to the Port of Antalya,Turkey.
We hope you enjoy your visit to Antalya, Turkey.

Antalya, located in an area called Pamphylia, was founded by Attalus II, King of Pergamum, as a port city in the 2C BC. The name of the city, Antalya is derived from its founder's name.
Antalya had been a small city until very recently. Tourism has made Antalya one of the largest beautiful spots. Parallel to increasing tourism in the city, the population grows very fast these days.

Turkey offers an abundance of excursions and activities to delight cruisers of all ages.

Ephesus Shore Excursions offers a variety of options for you to choose from.
Our rates are direct rates from the operators which allow you to save money while providing you with a greater selection of shore excursions to choose from.
Ephesus Shore Excursions recommends excursions for your visit to Turkey based on the arrival times, departure time of your cruise ship as well as the length of your visit out our Land. We also take into account the number of cruise ships arriving on the same day your ship comes to port. We then can provide you with options on how to avoid the busy excursions when this is appropriate.
Please have a look at our Antalya Shore Excursions and Itineraries. If you don't find what you are looking for, please let us know and we'll make together your program.
(Code:Asx-01)

Antalya Shore Excursions 1

(

Duration : 8 hours)
.
| | |
| --- | --- |
| | Highlist of the shore excursion:Side ancient city, Manavgat Waterfall, Aspendos Theatre, Perge ancient city. |
(Code:Asx-02)

Antalya Shore Excursions 2

(

Duration :

6 hours)
.
| | |
| --- | --- |
| | Aspendos is known for his best-preserved theater of antiquity with seating for 15.000. |
(Code:Asx-03)

Antalya Shore Excursions 3

(

Duration :

6 hours)
.
Explore

Antalya's past with Perge Ancient City and Aspendos Theatre.
.
(Code:Asx-04)

Antalya Tailor Made Shore Excursions

(

Duration :

- hours)
.
Please inform us about your own tour details.
We are happy create a tour program upon your requests.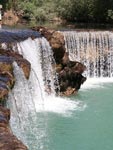 Manavgat Waterfall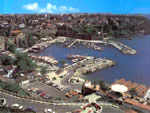 Antalya City

Side Amphi Theatre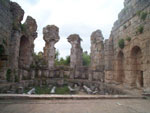 Perge Baths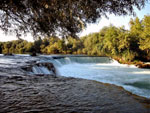 Manavgat