BODRUM SHORE EXCURSIONS PAGE
We warmly welcome all Cruise Ship Passengers to the Port of Bodrum,Turkey.
We hope you enjoy your visit to Bodrum, Turkey.

The ancient city of Bodrum (Halicarnassos, Halicarnassus) is thought to have been founded around 1,000 BC by Dorian settlers from Greece. Later the city became part of the Hexapolic Union, known as the Dorian league. According to Herodotus, however, it was expelled when a Halicarnassan contestant in a sporting contest insisted on keeping the trophy he had been awarded, instead of dedicating it to God Apollo.

Turkey offers an abundance of excursions and activities to delight cruisers of all ages.

Ephesus Shore Excursions offers a variety of options for you to choose from.
Our rates are direct rates from the operators which allow you to save money while providing you with a greater selection of shore excursions to choose from.
Ephesus Shore Excursions recommends excursions for your visit to Turkey based on the arrival times, departure time of your cruise ship as well as the length of your visit out our Land. We also take into account the number of cruise ships arriving on the same day your ship comes to port. We then can provide you with options on how to avoid the busy excursions when this is appropriate.
Please have a look at our Bodrum Shore Excursions and Itineraries. If you don't find what you are looking for, please let us know and we'll make together your program.
| | |
| --- | --- |
| (Code:Hsx-01) Bodrum Shore Excursions 1 | |
.
Meet with your guide and walk to Bodrum Castle, known as the Castle of St. John, it sits high on a rocky peninsula on the site of the original Carian settlement. Its towers rise majestically, dominating the harbour front. Built of green stones, masonry and marble slabs from the Mausoleum, the castle offers magnificent views from the ramparts to the town and its picturesque harbour, as well as your anchored Ship.
The Castle complex houses an excellent Museum of Underwater Archaeology where you will see the displays of findings from the world's oldest known shipwrecks' along Turkey's Turquoise Coast.
See the superb expositions in various sections of the Castle. Walk through the castle and see the displays of artifacts such as the Glass Wreck Hall, Late Bonze Age Shipwrecks, The Carian Princess Hall and the amphoras . In ancient times amphoras were used for transporting and storing wine and Olive Oil.

Following your visit depart from the harbour by small coach, drive through the narrow streets of Bodrum to visit the Mausoleum. See the remains of the city walls and the amphitheater looking over the Harbour.

Continue driving to Turgutreis and Akyarlar and glimpse the laced shores of Bodrum. We'll be able to see the Greek Island of Cos from our vista point and enjoy a delicious lunch at Gumusluk Cove, where the Med meets the Aegean before returning to your ship early this afternoon. Bon Voyage.

Duration : 6 hours

Price (Private tour basis)

| | | | |
| --- | --- | --- | --- |
| 2 | person (p.p) | € 119 | Euro |
| 3-4 | person (p.p) | € 94 | Euro |
| 5-6 | person (p.p) | € 73 | Euro |
| 7-+ | person (p.p) | € 59 | Euro |

Inclusive
•Expert Tour Guide
•Luxury Transportation
•Entrance fees
•Taxes

Exclusive
•Personal expenses
•Lunch
•Any kind of tip


(Code:Hsx-02) Tailor Made Shore Excursions Bodrum

(

Duration :

- hours)
.
Please inform us about your own tour details.
We are happy create a tour program upon your requests.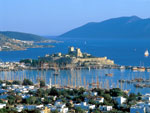 Bodrum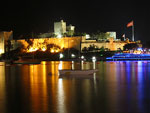 Bodrum at Night

Underwater Museum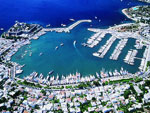 Bodrum Harbor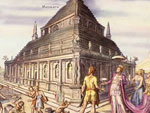 Mausoleum of Halicarnassus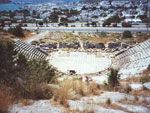 Theater